Innosilicon A11 PRO 1500M
Description
Innosilicon is one of the best ETH ASIC miners on the market. Innosilicon A11 Pro 1500M 8G is the latest and most advanced ASIC miner. Compared to GPU-equipped ETH mining rigs, Innosilicon A11 is more energy efficient and compact. 
With a Hashrate of 1500M makes it one of the most cost-effective mining models. Considering the increasing size of ETH DAG files, the Innosilicon A11 has a flash capacity of 8GB.
Beginner miners should first check for ETH2.0 before purchasing this mining equipment. The A11 will be able to mine ETC with firmware updates. The firmware will be released after the release of EPF 2.0.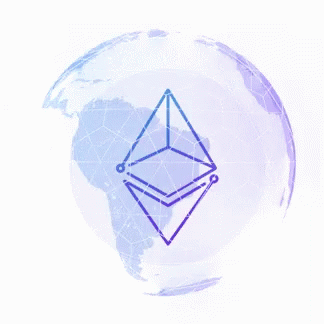 Coins that can be mined with Innosilicon A11 Pro 
We put it in a clear way so that you can understand it without complications. Below you can see the most important coins for the EtHash algorithm of the Innosilicon A11 miner.
Ethereum (ETH)
Ethereum Classic (ETC)
Musicoin (MUSIC)
Ubiq (UBQ)
Features 
Manufacturer Innosilicio
Model A11 Pro ETH (1500Mh)
Also known as A11 Pro ETHMiner 8G 1500Mh
Release November 2021
Noise level 75 db
Fan(s) 4
Power 2350 W
Voltage 12 V
Ethernet interface
Memory 8 GB
Temperature 5 - 45 °C.
Humidity 5 - 95 %
Product specifications
The product name A11 Pro ETH
Hashrate 1500MH/s ±5% 25 °C.
2000MH/s ±5% 25 °C.
Energy efficiency at the wall 1.25 J/MH 25 °C.
1,567 J/MH 25 °C.
Power at the wall 2000MH/s ±5% 25 °C.
1500MH/s ±5% 25 °C.
Also knoen as ETH King 11 Pro miner
Working temperature 5-40 °C
8 GB memory 8 Gb
10/100M RJ45 Ethernet 10/100M network interface
Storage temperature 5-45 °C
Operating humidity (non-condensing), DCH. The 5%~95%
 Note  
Including power supply size
Including PSU weight
About Innosilicon
Innosilicon is a company with 15 years of experience in IP development, high-performance computing, cryptography, low-power AI and IoT cloud, broadband enhancement and, of course, next-generation ASIC products.
It is the only Chinese technology company that has access to Samsung and TMSC's 5nm processors. They have also worked with well-known companies such as Amazon, Google, Microchip, Micron, Microsoft and OnSemi.
The forward-looking company continues to work on improving IP and ASIC technologies. What makes the company an expert in this field is its own achievements:
In 2018, Innosilicon was the first company to overcome key technical hurdles for high-bandwidth GDDR6 memory and achieve mass production of GPUs for high-performance computing.
In 2019, Innosilicon announced the availability of HDMI 2.1 IP with support for 4K/8K displays and SerDes IP with 32 Gbps high speed.
In 2020, they introduced HBM2e and INNOLINK Chiplet, the Chinese standard platform for high-performance computing (CPU/GPU/NPU).
In 2021, Innosilicon will launch the first GDDR6X IP controller and the first in-silicon validated PHY based on Micron's GDDR6X memory chips.
Their years of experience have helped empower millions of people using cutting-edge technologies.
Benefits
Contact with us